Here is my confession: although I absolutely adore anything Jane Austen, I have never liked or enjoyed Emma. Until now that is! After suffering through Kate Beckinsale's and Gwyneth Paltrow's (who I am sure are very nice people, I just was
not
a fan of either rendition) performances as the title character in question, I have found who I was waiting for all along: Romola Garai.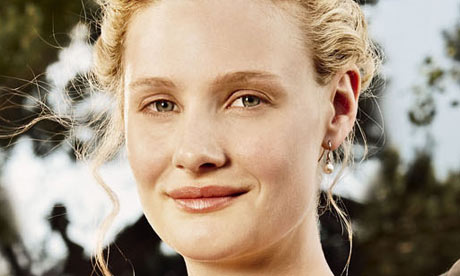 She plays a lovely, effervescent, likeable Emma that makes me, for once, want to watch and rewatch and rerewatch this 2009 BBC production. Jonny Lee Miller as Mr. Knightly does not hurt things either. Not in the slightest, in fact. He actually gives me little stomach tinglies in a way Jeremy Northam never could. Just look at that: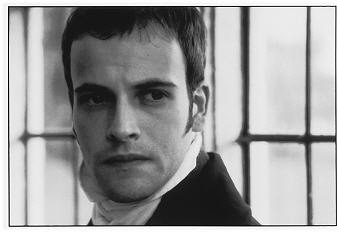 Did you know he was married to Angelina Jolie for 3 years? Well I sure did not. Anyway, I think dear Jonny and Romola look just darling together and I loved their dancing scene in Emma ever so much.
I have mixed feelings about March 9th because: 1) I am very sad because that is when it will no longer be on the Masterpiece Theater website for viewing. but 2) I am also just a tad excited because if it is no longer online to watch, that means I will most probably have to buy it so I can watch it whenever I want. So to recap, sadness plus anticipation.
If you have not seen the new Emma,
go watch it
! What are you waiting for? I think you will enjoy it immensely and it is
only
4 hours long.
So that is what I think about that. This is definitely my favorite adaptation of Emma and I was surprised by how much I loved it. However my all-time, best-of-all, superbly done, favorite times infinity Jane Austen adaptation is and always will be Pride and Prejudice with Colin Firth and Jennifer Ehle, which I will post about at a later date.
And, just for you, here is a
link
to go win Emma on DVD! Fantastic! OVER